Australian Rheumatology Independent Scientific Event Saturday 5 February 2022
---
Welcome
Join us in February 2022 to celebrate the annual Australian Rheumatology Independent Scientific Event, ARISE. State-based hubs will be linked virtually to create an engaging and educational Australia-wide meeting.
ARISE 2022 will feature a series of interesting, topical and clinically relevant topics exploring the latest advances in rheumatology.
You may register to attend either virtually, or in person at your state venue. Should health advice change between now and the meeting, your registration will be updated accordingly.
We encourage you to attend this meeting which is designed to be engaging and interactive.
Meet the Speakers

Prof. Peter Doherty
Peter Doherty is an Australian immunologist and pathologist who, with Rolf Zinkernagel of Switzerland, received the Nobel Prize for Physiology or Medicine in 1996 for their discovery of how the body's immune system distinguishes virus-infected cells from normal cells. After leading a research group at the Wistar Institute, Philadelphia, and teaching at the University of Pennsylvania (1975–82), Peter headed the department of experimental pathology at the John Curtin School of Medical Research in Canberra (1982–88) and served as chairman (1988–2001) of the department of immunology at St. Jude Children's Research Hospital in Memphis, Tennessee, where he still holds the Michael F Tamer Chair of Biomedical Research. In 2002, he joined the faculty of medicine at the University of Melbourne, and since 2014, has been at the Peter Doherty Institute for Infection and Immunity, a joint venture between the university and the Royal Melbourne Hospital.
Peter is the author of many books, including The Beginner's Guide to Winning the Nobel Prize: A Life in Science (2005), Sentinel Chickens: What Birds Tell Us About Our Health and the World (2012) The Knowledge Wars (2015), The Incidental Tourist (2018) and most recently, An Insider's Plague Year (2021).

Dr Vibeke Strand
Vibeke Strand, MD has served as an adjunct Clinical Professor in the Division of Immunology and Rheumatology at Stanford University School of Medicine since 1993. She has been a clinical rheumatologist for 40 years, previously in subspecialty practice and as a Clinical Investigator in San Francisco, and as Senior Director of Clinical Research at 3 pharmaceutical/biotech companies.
Since 1991, Dr. Strand has led a consulting practice offering clinical research and regulatory strategy expertise in rheumatic diseases to pharmaceutical and biotech companies. Her focus is to help translate basic research into rational design of randomised controlled trials, evaluate their results and defend approval of novel products to FDA and EMA. Over the past 30 years she has participated in the development of all the approved biologic agents and targeted synthetic DMARDs in RA, as well as new therapies for PsA, SpA, SLE, vasculitis, OA and gout and biosimilar monoclonal antibodies/soluble receptors.
She has been an invited speaker at FDA Arthritis Advisory Committee meetings. Since 1992, she has served as a member of the Executive Committee of the international Outcomes in Rheumatology Clinical Trials [OMERACT] consensus conferences. She was on the Board and is a member of the Medical and Scientific Committee of the Northern California chapter, Arthritis Foundation, and was a member of the Scientific Advisory Board of CORRONA. Dr. Strand has authored and co-authored 475 publications, is a Fellow of the American College of Physicians (1982), Master of the American College of Rheumatology (2015) and member of the Cosmos Club (1995) and its Substitute Board of Managers (2013–2020).

Prof. Stuart Ralston
Stuart graduated from Medicine at Glasgow University in 1978, before undergoing higher medical training in General Internal Medicine and Rheumatology. He was the chair of Medicine and Bone Metabolism at the University of Aberdeen before moving to Edinburgh University in 2005, where he is now the chair of Arthritis Research UK in Rheumatology. Currently, Prof. Ralston is also the director of Edinburgh University's online distance learning MSc in clinical trials and was previously the director of the Edinburgh Clinical Trials Unit between 2009 and 2016.
He holds an honorary consultant rheumatologist position with NHS Lothian where he is a clinical lead for the osteoporosis service and a clinical director of the rheumatology service. Prof. Ralston has researched widely on the molecular and genetic basis of osteoporosis and other bone and joint diseases, and has a special interest in the pathogenesis and management of Paget's disease of the bone. He is the joint editor-in-chief of Calcified Tissue International, the editor of Davidson's Principles and Practice of Medicine, and chairs the Commission for Human Medicines for the Medicines and Healthcare Regulatory Authority of the UK.

Prof. Maya H Buch
Maya is a Professor of Rheumatology and Director of Experimental Medicine at the Centre for Musculoskeletal Research, University of Manchester, and the NIHR Manchester Biomedical Research Centre. She directs a broad research portfolio in personalised therapeutics in rheumatoid arthritis (RA), difficult to treat and refractory RA, systemic sclerosis (SSc), and cardiovascular pathology in immune-mediated inflammatory diseases (IMID).
Prof. Bunch is currently the Chair of the NIHR-Versus Arthritis UK Musculoskeletal Translational Research Collaboration, a member of the NIHR-British Heart Foundation Cardiovascular Partnership, and the lead of the national 'CARDIO-IMID (CARDIOvascular disease in IMID) UK Network'. Maya has informed multiple European (EULAR) management guidelines in RA and British guidelines in SSc.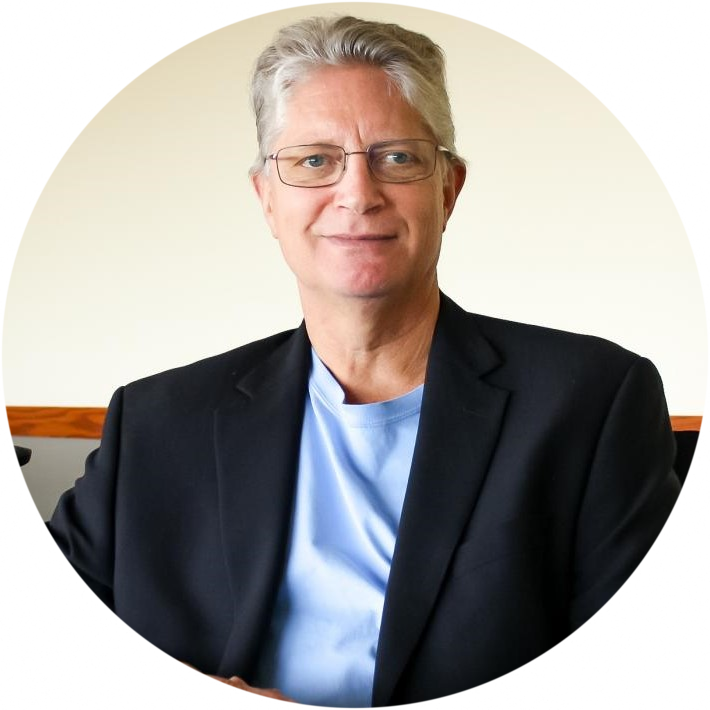 Prof. Daniel Clauw
Daniel Clauw is a Professor of Anesthesiology, Medicine (Rheumatology) and Psychiatry, and Director of the Chronic Pain and Fatigue Research Center, at the University of Michigan. He attended the University of Michigan for undergraduate training and medical school, and then went to Georgetown University to do internal medicine and rheumatology training. At Georgetown he became Vice Chair of Medicine and Chief of the Division of Rheumatology, Allergy and Immunology.
In 2002 he moved with the Chronic Pain and Fatigue Research Center (CPFRC) to the University of Michigan, where he remains director of the CPFRC, which has evolved into being one of the leading clinical pain research groups in the world. He also served as the first Assistant and then Associate Dean for Clinical and Translational Research, and Founding Director of the Michigan Institute for Clinical and Health Service Research.
Steering Committee

Prof. Stephen Hall
Stephen Hall is a Clinical Professor of Medicine at Monash University, based at Cabrini Health in Melbourne. While his primary commitment has been to clinical practice, he also serves as Medical Director of Emeritus Research, a private Clinical Trials Centre where he has conducted more than 250 trials.
He has also been involved in most of the registrayion studies of the biological drugs and JAK inhibitors that have changed our clinical practice in rheumatology.

Prof. Peter Nash
Peter Nash is a Professor in the Schools of Medicine at both Griffith University and the University of Queensland. He is also the director of the Rheumatology Research Unit on the Sunshine Coast, where he and his group have been involved with pivotal registration clinical trials for all modern targeted synthetic and biologic therapies.
Prof. Nash has also published over 200 peer-reviewede papers, 5 book chapters, and has recently been recognised as the Australians Rheumatology research leader with the most citations in the top 20 rheumatology journals over the last 5 years.

Prof. Michelle Leech
Prof. Michelle Leech is the Deputy Dean of Monash University's Faculty of Medicine, Nursing, and Health Sciences. She is currently part of the rheumatology research group at Monash Health, and is both a consultant and head of their Rheumatoid Arthritis Clinic.
Prof. Leech has over 80 peer-reviewed publications, including papers in The Lancet Rheumatology, Nature Reviews Drug Discovery, Nature Reviews Rheumatology, and Arthritis & Rheumatology. She was also the recipient of the National Health and Medical Research Council and National Institutes of Health grants.

Prof. Maureen Rischmueller
Maureen Rischmueller is a senior consultant rheumatologist at The Queen Elizabeth Hospital and at the Royal Darwin Hospital, and Clinical Professor at the University of Adelaide.
She is patron of the Arthritis SA Lupus/Scleroderma/Sjogren's Support Group, co-chair of the Sjogren's syndrome special interest group (OMERACT), member of the EULAR Sjogren's Syndrome Taskforce, the International Sjogren's Syndrome Big Data Consortium, the International Sjogren's Syndrome Genetics Consortium, and Australian Lupus Registry Steering Committee.
Her translational research program investigates pathogenetic mechanisms, novel auto-antibodies, genetic risk factors, clinical manifestations, and new treatments for autoimmune rheumatic diseases.
She has co-authored over 120 peer reviewed papers, including publications in Cell and New England Journal of Medicine in 2020, and 4 book chapters.
Her research interests include inflammatory rheumatic diseases, including Sjogren's Syndrome, systemic lupus erythematosus, rheumatoid arthritis, and vasculitis.

Dr Mona Marabani
Mona is a Clinical Rheumatologist and Head of the Department of Medicine at Canterbury Hospital in Sydney. Her training was undertaken at the Royal Prince Alfred Hospital and the centre for Rheumatic Disease in Glasgow.
She has been the principal of a private practice in south-western Sydney for many years and has participated in a number of clinical trials programs. A strong patient focus was exemplified by her service as both president of Arthritis Australia (2006-2010), and service to the profession in her role as president of the Australian Rheumatology Association from 2015-16.
In latter years, her focus has beeen on the delivery of value-based care, with the establishment of the Arthritis and Osteoporosis Centre at Canterbury Hospital, which has developed and implemented innovative models of care for osteoarthritis and osteoporosis.

Dr Laurel Young
Dr Laurel Young is a Consultant Rheumatologist and Senior Lecturer at the University of Queensland.
Dr Young spent 11 years in the UK working in the NHS. During this time she worked at the Royal Berskire Hospital as a consultant rheumatologist and general physician, and also spent 2 years at Guy's and St. Thomas' Hospital in London.
Currently, Dr Young works both privately and at the public hospital in Redcliffe. She has presented to trainees in musculoskeletal examination, medical students, GP's on joint injections, and fellow rheumatologists on pregnancy and rheumatic diseases. Dr Young has an interest in pregnancy and rheumatological diseases, new therapies, and musculoskeletal diseases.
This content is intended for Australian healthcare professionals.