WELCOME TO ISSUE 1 OF RETINA IN FOCUS 
FROM NOVARTIS OPHTHALMOLOGY
This newsletter brings together the advances and clinical research in ophthalmology with a focus on retinal science. In this inaugural issue, we present highlights from the well-received Vision webinar recently led by Professor Frank Holz and chaired by Dr Jennifer Arnold, which focused on real-world experience with brolucizumab. We have also selected some key features from the recent American Society of Retina Specialists (ASRS) 2020 Virtual Annual Meeting that you may be interested in. The webinar and ASRS videos can all be viewed on MedHub (an online medical information portal).
Vision: Real-world perspectives with Professor Frank Holz
---
The Vision: Real-world perspectives live webinar was held on 15th July with international ophthalmology expert Professor Frank Holz, chaired by Sydney-based retinal specialist and researcher Dr Jennifer Arnold. Professor Holz discussed the latest 96-week brolucizumab data for wet AMD, safety findings from the brolucizumab Safety Review Committee (SRC), and also presented case studies of patients treated with brolucizumab from his own clinical practice in Germany.
The full webinar is available to view on MedHub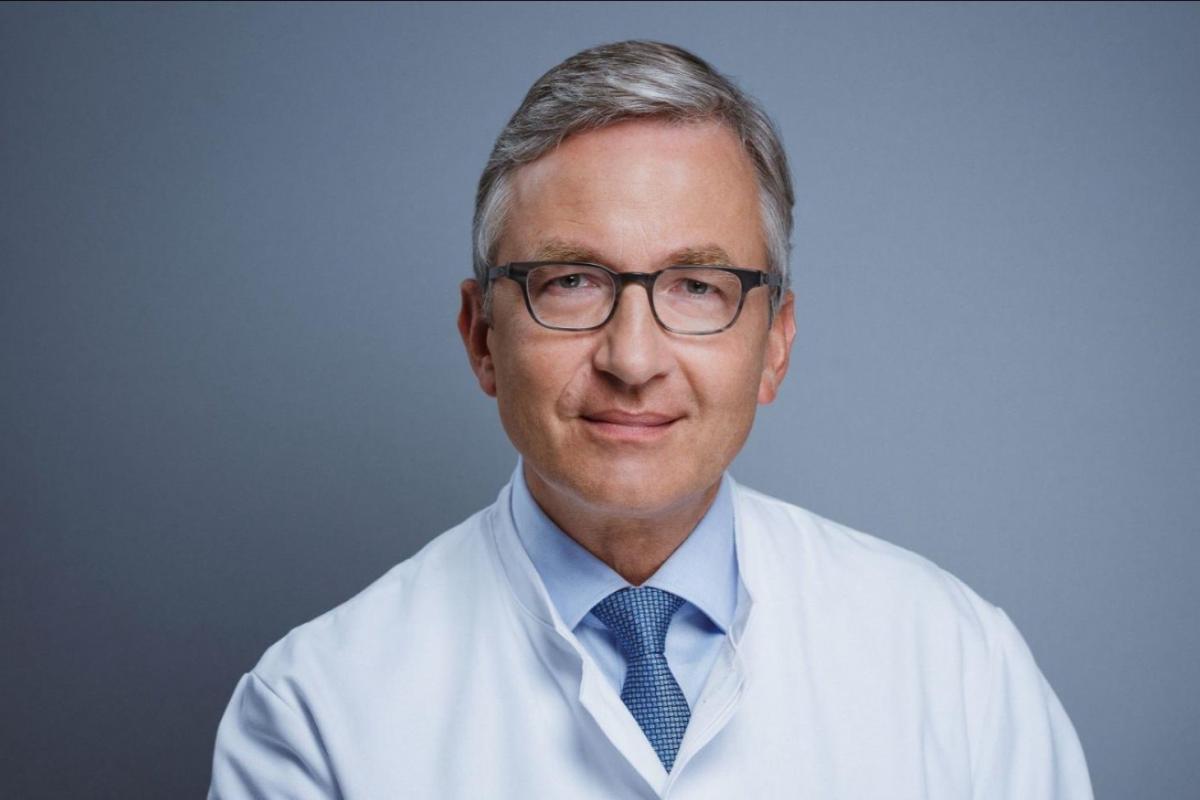 Professor Frank Holz is Professor and Chairman of the Department of Ophthalmology at the University of Bonn, Germany, and a member of the brolucizumab Safety Review Committee (SRC).
Patient case studies
---
One particular case study presented by Professor Holz was a patient with wet AMD who had IRF and SRF accumulation and large reticular pseudodrusen, despite multiple ranibizumab and aflibercept injections at 4-6 week intervals.
 

February 2020

 

 

March 2020

 

 

4 days after brolucizumab injection

 
The patient was first injected with brolucizumab in March, and just four days later, had almost complete resorption of SRF. Professor Holz acknowledged that seeing the patient so soon after the first injection was unusual, but they were keen to see the results. One month after treatment there was complete fluid resolution which has been maintained with continued brolucizumab treatment.
April 2020

 

May 2020

 
Similarly impressive results were seen in Professor Holz's other case studies, which are available to view on MedHub with the full Vision webinar. 
"We were quite impressed, after this history of frequent injection without
complete resorption, and here the fluid simply went away completely."
- Professor Frank Holz
Findings from the brolucizumab Safety Review Committee
---
As a member of the brolucizumab SRC, Professor Holz discussed the findings from the SRC report during the Vision webinar. The SRC has confirmed that incidence of intraocular inflammation with brolucizumab in HAWK & HARRIER (4.6%) was similar to that reported by investigators (4.4%), however, the incidence of retinal vasculitis and retinal vascular occlusion were higher than reported by investigators. Professor Holz emphasised that overall moderate-to-severe vision loss in the study remains at <1%.1
"I think it's very important to collect all the information that will help us and
inform [...] how to deal and how to assess this important issue of safety."
- Professor Frank Holz
This approach is fully in line with Novartis' commitment to transparently communicating all facts and findings to ensure retina specialists have the latest data and understanding needed to make appropriate treatment decisions for their patients.
Watch the webinar highlights below: 
The brolucizumab

Safety Review Committee findings

Professor Frank Holz's

real-world experience with brolucizumab

 

Watch from 21:53 of the webinar

 

 

Watch from 26:43 of the webinar

 
For regularly updated safety information on brolucizumab visit
Professor Frank Holz on his approach to prescribing brolucizumab
---
In a subsequent interview, Professor Holz spoke about his approach to prescribing brolucizumab, including what he discusses with patients before prescribing, how he monitors patients, and what makes him consider switching a patient to brolucizumab.
Watch the interview highlights below:
Counselling patients

 

Switching patients

 
"Underdosing is really the biggest challenge, and we would welcome any 
therapeutic modality that prolongs duration of action, and where the burden of 
patients coming back so frquently can be at least relieved to some extent."
- Professor Frank Holz
The ASRS 2020 Virtual Annual Meeting
---
This year's American Society of Retina Specialists (ASRS) 2020 Annual Meeting was held virtually on July 24th–26th, and covered 2020's most compelling developments in retinal science, clinical information and thought leadership.
Australian ophthalmology experts including Professor Samantha Fraser-Bell, Clinical Professor Nitin Verma and Associate Professor Adrian Fung provided live daily updates and commentary from the congress sessions they attended.
Topics of interest focusing on therapies, real-world treatment experience, and new technologies have been selected below for your attention, and the full congress video collection is available on MedHub.
 

Retinal Cell Therapies - Regenerative Medicine

 

Associate Professor Matthew Simunovic

 

 

Intravitreal Anti-VEGF Injections for

Exudative Retinal Arterial Macroaneurysms

 

Clinical Professor Nitin Verma

 

 

 

Treating Neovascular AMD Patients with

Brolucizumab: A Real-World Study

 

Associate Professor Adrian Fung

 

 

 

Persistent Subretinal Fluid in Patients Receiving Rx for Wet AMD

&

Performance of a Novel Deep Learning Algorithm for Retinal Fluid Quantification

in Home OCT

 

Professor Samantha Fraser-Bell

 
What's next in retinal science?
---
Novartis Ophthalmology continues to pave the way forward in ophthalmology, and we will be providing more updates on the latest advances in retinal science in our next issue of Retina In Focus.
Please contact your Novartis Representative if you would like to feature in upcoming issues or have suggestions for topics you would like to include to help further your clinical practice and education in the retinal science space.
In the meantime, visit MedHub to access:
Conference highlights and videos
Expert opinion videos
Webinars
Eyes On podcast series
Home Vision Support Packs
Novartis Ophthalmology product information
Abbreviations: AMD: age-related macular degeneration; IRF: intraretinal fluid; OCT: optical coherence tomography; SRF: subretinal fluid; VEGF: vascular endothelial growth factor. Reference: 1. Dugel PU et al. HAWK and HARRIER: 96-Week outcomes from the phase 3 trials of brolucizumab for neovascular agerelated macular degeneration. Ophthalmology 2020;S0161-6420(20)30570-4. Novartis Pharmaceuticals Australia Pty Limited ABN 18 004 244 160. 54 Waterloo Road, Macquarie Park NSW 2113. Ph (02) 9805 3555. ® Registered trademark. October 2020. AU-13658. NOBR19314W. Ward6.