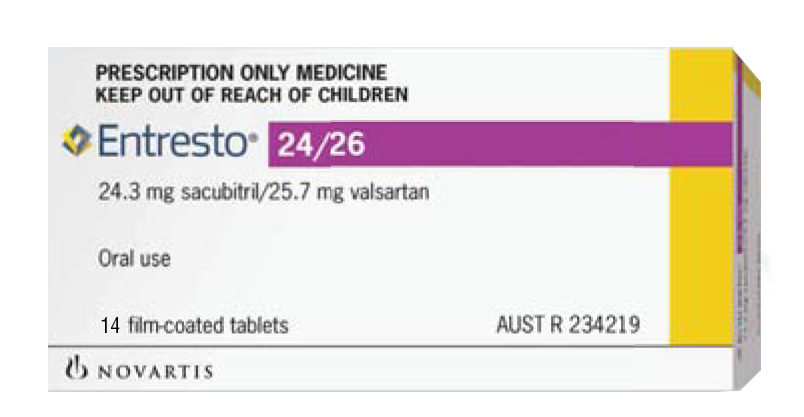 Entresto® 24mg/26mg
Sacubitril/Valsartan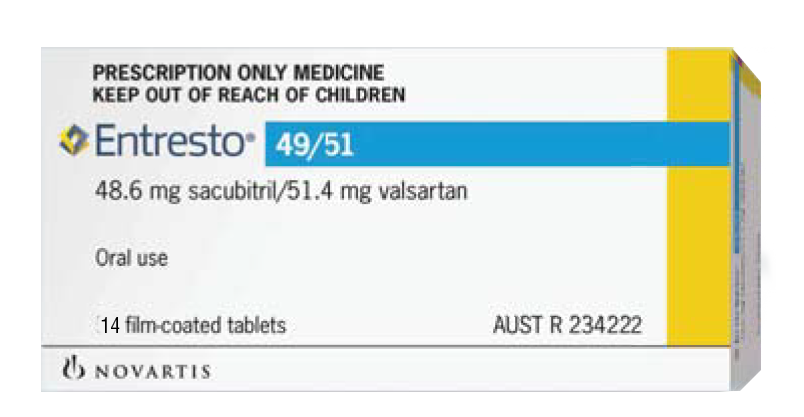 Entresto® 49mg/51mg
Sacubitril/Valsartan
PBS Information : Authority required (STREAMLINED) for chronic heartfailure. Patients must be NYHA Class II–IV, have LVEF ≤40% and be receiving optimal standard chronic heart failure treatment.

 

Refer to PBS Schedule for full Authority Information.

 
SEE APPROVED PRODUCT INFORMATION BEFORE PRESCRIBING. FOR THE MOST UP TO DATE PRODUCT INFORMATION CLICK HERE.
AU-13700, August 2020