November 25, 2019
Dr Raj Sengupta is a world-renowned Ankylosing Spondylitis expert who has a wealth of experience using anti-TNFα and anti-IL-17 biologics for the treatment of his patients. In this video interview, Dr Sengupta shares his clinical experience, including when biologics should be commenced, how to select the right biologic, and real-world evidence from his patients
---
Introduction
---
What is your standard of care when treating an Ankylosing Spondylitis patient?
---
What are your thoughts on imaging in Ankylosing Spondylitis patients?
---
When should biologics be commenced for the treatment of Ankylosing Spondylitis?
---
Where does secukinumab fit into your treatment paradigm in patients with Ankylosing Spondylitis? 
---
What is your real world experience with using secukinumab for the treatment of Ankylosing Spondylitis including any side effects your patients may have experienced (e. IBD and Uveitis)?
---
What is your experience with secukinumab based on the sequence of biologics previously used?
---
Is 150mg secukinumab appropriate for the treatment of Ankylosing Spondylitis?
---
What is your experience in assessing response to secukinumab on first visit after starting treatment?
---
In your experience, what is the effect of secukinumab on the quality of life in Ankylosing Spondylitis including fatigue, sleep and work disability?  
---
Bio and photo of speaker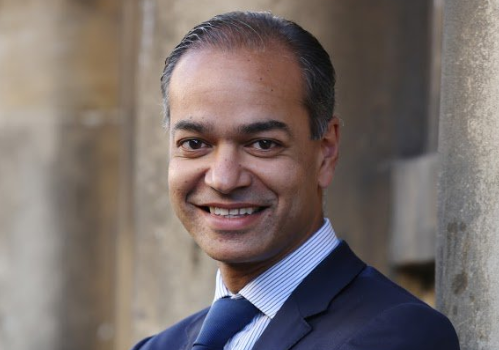 Dr Raj Sengupta is a Consultant Rheumatologist and Lead for Ankylosing Spondylitis at The Royal National Hospital for Rheumatic Diseases (RNRHD), Bath, United Kingdom.
He is a member of the BSR Spondyloarthritis Special Interest Group, the BSR AxSpA Biologics Guidelines Committee and a member of ASAS (Assessment of Spondyloarthritis International Society). He has represented the BSR at the NICE TA383 appraisal for anti TNF in AxSpA. Dr Sengupta is a trustee and medical advisor for the National Ankylosing Spondylitis Society (NASS) and is one of the founder members of BRITSpA. Dr Sengupta was the recipient of the 2016 NASS Patients Choice award for the Best care provided by a Rheumatologist. He is the principal investigator in several national and international clinical trials in axial Spondylarthritis. He has a number of peer reviewed publications on axSpA. Dr Sengupta has been an invited speaker on axSpA at several national and international meetings.